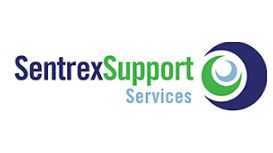 We offer an extensive range of over fifty different services, so you can be sure that whatever cleaning requirements you have, Sentrex can meet them with a professional, knowledgeable and reliable solution.
Fast mobile support teams, Blackberry communications and SatNav Monitoring to ensure you always know where everybody is - and what they're doing. Realtime Time & Attendance systems to ensure every working minute is accurately recorded. From office cleaning to window cleaning, Manchester businesses use Sentrex because we can tailor a package to meet your exact needs that can include everything from window cleaning and commercial cleaning to property support and groundwork too. Sentrex specialises in a highly flexible that can be easily modified or upgraded - perhaps your building needs some extra commercial cleaning prior to an important presentation or client visit.
---
Reviews and Ratings
We do not have any reviews about Sentrex Services UK available right now.