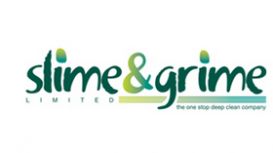 Slime and Grime Limited work to the highest standards and all staff are fully trained to deal with the most challenging of situations, there are few situations and conditions that we have not previously dealt with before. Although we deal with routine work on a daily basis, we are not to be confused with maid companies.
Commercially and Domestically we generally work for those clients that want to put more than just a 'tick in a box', the knowledgeable client understands that you either require 'the cheapest price' or the 'best job' but both are not normally available at the same time, yes of course there can be a sliding scale depending on what is required by the client, however Slime and Grime Limited will never do a sub standard job, to hit a price point. Whatever the budget allows, we will complete to a high standard, every time.
Slime and Grime don't employ minimum wage cleaners as that is not what we are about or what we offer.
---
Reviews and Ratings
We do not have any reviews about Slime & Grime available right now.